An Interview - Katrina Ward
A COSY INTERVIEW
It's raining and stormy in Taranaki. This interview is set indoors by the window watching the rain at the start of the wonderful creative season that is Winter.
1.What's your background and how did you get into painting?
My background is in education but I have also worked with design and fashion.
I've loved drawing since I was a kid and was 'that kid' who always won the local colouring competitions. I trained at Elam school of Fine Arts and also did a sculpture practicum in Germany before heading into teaching (Art, Art History and English) as a profession. Although I majored in sculpture at Art School, I've always painted too.
When I took time out of teaching full time to have our babies I had an opportunity to be really entrepreneurial and made things to supplement my maternity leave. So I designed things I couldn't find and wanted for myself and ended up designing prints, owning a maternity brand, up-cycling vinyl billboards and designing fabrics and prints for commercial use. Over this time I also refined my uses of digital painting processes to replace my love of real painting (I had been painting dogs on big colourful backdrops obsessively before this) and began a portfolio of textile design work. Working digitally meant that tiny fingers and toes couldn't get into my work and I could keep my painting practice up without the mess. The fact that I didn't need to clean up afterwards was a big win with small children!. I still like the immediacy (and ease of storage) of digital work and now that the kids are a bit older and able to understand boundaries around studio spaces (they are 4 and 6 now) I'm back into 'real painting'. I still love digital painting so I kind of mix and match now depending on how I'm feeling (or how cold the garage is!). My professional background and the fact that I have made things depending on the age and stage of both me and our kids explains a lot of the 'things' that I am into.
2. What does your work aim to say?
I love colour and I love pattern and I love seeing what happens when they meet each other in new contexts. Whether I'm painting a floral pattern, splicing patterns together, designing a custom portrait or drawing digitally – the colours are really the main protagonists. By working with both real paint and digital painting, I've also come to reflect quite a bit about waste and process, and how making doesn't need to be physical to be valuable. I'm also interested in how certain iconography can have personal meaning for people and how colours might be symbolically applied.
My work is mostly a celebration of colour and history but also it's a record of our own time and place of making, the ways we process our environment and our relationships and how we record experience and memory meaningfully.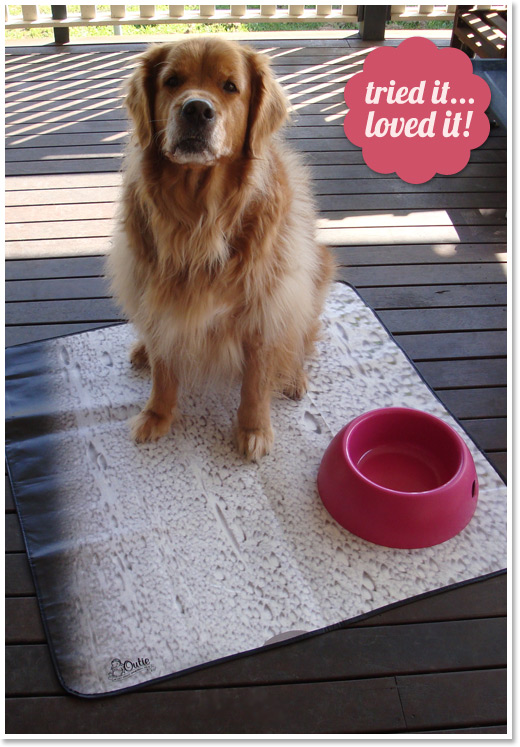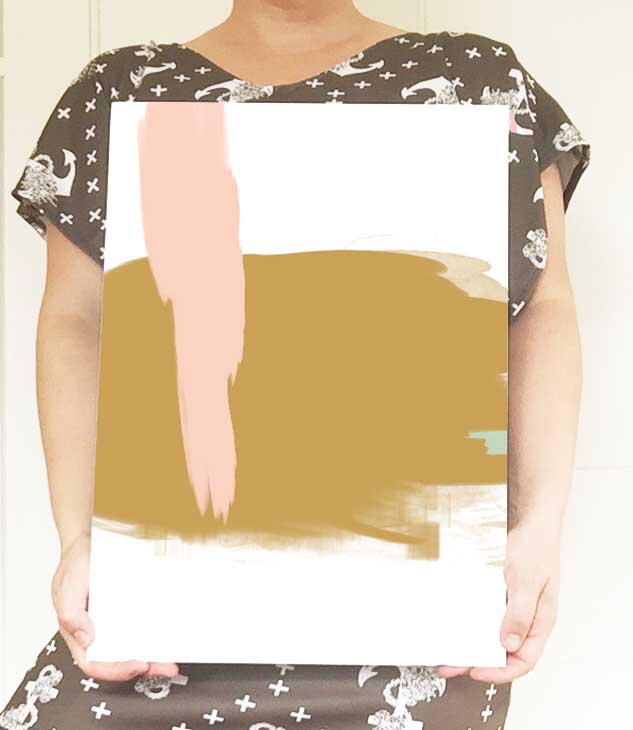 3. How does your work comment on current social or political issues?
I can't help but be referential in my process. As an Art and Art History teacher who has been immersed in finding artist models for students and for teaching purposes, I feel that artists from the past are like ghosts in my head whether I want them to be or not. Today, for example, I stumbled across a Pat Hanly painting and I realised that there are old influences there... and last week I found a Diebenkorn painting that looked like MY work (obviously his came first) but the colour and composition similarity was like a weird deja vu. But I love how, in our postmodern digital daily habits, that a simple scroll over of someone's interior, outfit, pattern or something else can have immense resonance and cause a ripple effect. Once, for instance, I passed a woman on the street and the pattern on her skirt caught my attention. That pattern on her skirt stayed in my head for weeks. I think I have kind of a photographic memory for colour and I'm interested in how the present is always a layered record of the past and how encounters (even colour encounters) can stay with us for a long time after the event.
4. Who are your biggest influences?
At the moment I'm thinking a lot about the Abstract Expressionists and the Colourfield Artists of Modern America. I think Frankenthaler was so bold to just pour paint over raw canvas and I love how De Koonig's garish 'Woman' paintings actually look like current portraits my daughter draws of me. My kids influence me a lot too and for colour's sake, I love Diebenkorn's palette. There are also some contemporary artists, textile designers and artists that I follow on social media and I think, when you love something, it's bound to have some kind of influence.
5. How have you developed your career?
I started out as a dabbling painter when I was first teaching and then have developed into a hybrid textile designer/painter/illustrator as my kids have grown older. When I run out of canvas, I turn to digital painting, when I crave wet media, I return to my studio - when I need more colour in my wardrobe, I design a new dress print... I might be working through a colour relationship across several platforms before I finally feel that I am finished with it as an idea.
I think making lots of things, especially if it serves a purpose of adorning a home, adding more colour or providing some kind of processing function is an ok way to approach things for now. I try to publish one book, publish one collection of new textiles or have one painting exhibition each year to try to keep focussed.
I am also now on several art licensing sites and, unexpectedly, now sell a lot of my textiles in miniature format as digital downloads. I think developing an Art career you need to have an open mind about potential outlets and channels for your work.
6. How do you seek out opportunities?
I have curated shows that have allowed me to exhibit alongside others and I have collaborated with small businesses to see how I can incorporate my paintings or designs into more commercial products. I have approached some local galleries and have another group show (for my botanical paintings) lined up for September this year.
I am also planning an open studio weekend for later in the year. On my list of 'things to do' is also setting up a newsletter to keep people up to date with my current work/s and to work on a collection of my abstract works for another virtual exhibition in 2019.
This native bird puzzle was a fun collaboration with Aimee from Busy Bags. In this project we worked together to combine illustration with preschooler education.
I'm always interested in fun collaboration opportunities.
7. How do you cultivate a collector base?
I mostly sell at exhibitions and via my website. Any unpublished work is available POA via social media platforms or via art licensing sites. My work was also in a Taranaki Artists' Auction earlier this year.
8. What do you find most challenging about the art world?
I find the business part of being an artist difficult because I get distracted by my love of making. Recently a friend found some works on wood in my garage and asked, 'Where are you selling these?' and the truth is I just never listed them and now they feel like 'old work' (to me). I have to get over the fact that what is 'old' for me is still new to everyone else and that art is actually timeless to everyone except the one who made it.
I also sometimes feel disheartened when one of my favourite works doesn't sell. It is probably just that it it hasn't found the right person yet. I haven't advertised enough or, I haven't even done any marketing for it (ha this is quite often true) and I'm also not very good at playing match maker or standing out to market myself effectively as well as working full time and parenting. I just want my works to find a nice new home.
I think the worst thing you can do is compare yourself to others too much. Whilst it's good to be aware of others' practice, I think my best work is made when I charge full steam ahead and can just focus on my own thing. I also find it challenging when people expect me to do 'just one thing' but I feel like I am not ready to settle into a particular bracket yet. I might be obsessed with the Sea for a while – and honestly when I'm painting it I will feel like I could paint it forever – but then after painting a series of works, the lust for the subject matter goes again and is replaced with something else. The tide might go out and then I turn to botanical subject matter and get immersed in that instead. The common element for me is colour – but I also find it challenging knowing how to explain my thinking process or my tidal approach to making sometimes.
9. Can you share a 'cringe' work from the past?
I once won a competition to design a jumper in a kinds of drawing competition run by a local wool shop. I won and had the jumper made for me as a prize. It was hideous and had a giant 'K' on the front. I was pretty bold with colour back then too! (in a less good way!)
10. Who do you make your art for?
I like to think that if I like something then there has to be another lot of people out there with the same taste who might like it too. I'm making it for them - people who like bold colour, memorable combinations and patterns that stay in your head.
11. What's your big 'why'?
I make because I love making, because I teach kids how to love making and be experimental in recording their experiences of the world and I want to lead by example. I also make because I need to declutter things in my head and putting them together as prints, paintings or patterns helps make more sense to me. I just never know which parts need to come out and how they might end up.
Interview questions courtesy of theartleague.